Home


...............
What's New
...............
Articles
...............

Speeches


...............
Links
...............
Photos
...............

Donations


...............
Español
...............

Your tax-deductible
donation should
be made to:
AFHU
(American
Friends of the
Hebrew
University)
which is a
not-for-profit
501(c) 3
organization.


•

20 N. Wacker Drive
Suite #2020
Chicago, IL
60606

•
Sculpture _____________________________
A sculpture dedicated to the memory of David Diego
Ladowski will be unveiled in Lima, Perú.

On July 31, 2015, in commemoration of the 13th anniversary
of the tragic dead of David Diego Ladowski in the Hebrew
University of Jerusalem, a sculpture created in his memory
will be unveiled.

The unveiling ceremony will take place at the Universidad Inca
Garcilaso de la Vega, in Lima, Perú, in the auditorium named
after David Diego Ladowski. The sculpture was created by the
prestigious artist and sculptor Raúl Efraín Franco Ochoa, at the
initiative and generosity of Luis Augusto Herrera Bay.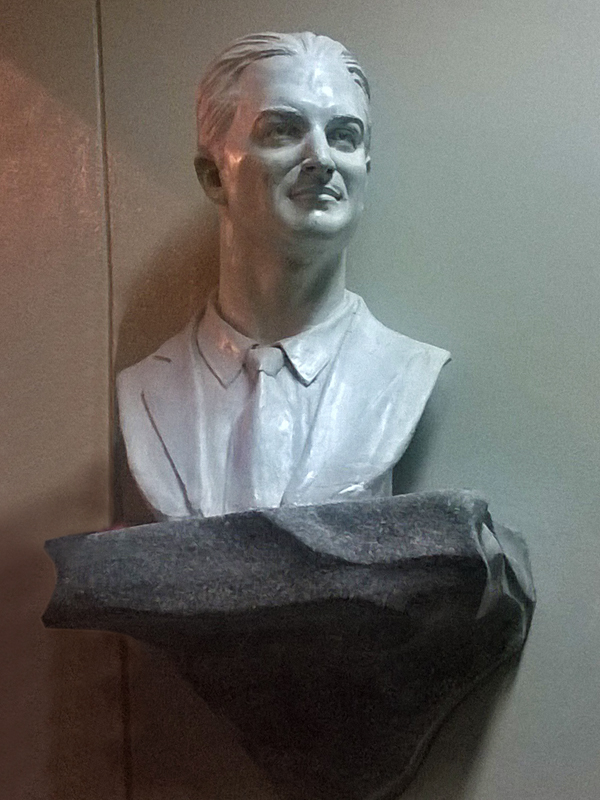 Our gratitude goes to all the people who worked so hard
for the creation, installation and the unveiling ceremony
of this magnificent work of art, a tribute that perpetuates
the memory of David Diego.

Photos of the ceremony will be published when available.